Whole School Blog - Picture News
This page was used during lockdown to give children the chance to share views and opinions on current affairs.
What have you learned about yourself from your lockdown experience?
Hello all...before schools across the UK were closed you were all getting really good at having your year group debates. As you aren't able to do this we have decided to publish the weekly photograph on here and you can add your comment below. It won't appear until one of us has been able to check it but we would very much like to hear your thoughts on the photo below. To do this just scroll down and click on the word 'comment.'
This week's question is all about the 'lockdown experience.'
To help you with this are two documents and a photograph below: there are some questions that ask you about what has been happening and a graph where you can plot your emotional roller-coaster.
Please add one thought about what you have learned in the comments section.
Then scroll down even further and you can read the School Newspaper of the Week. This week there is an article about a skateboarder from Brazil and a rare chick born in the UK.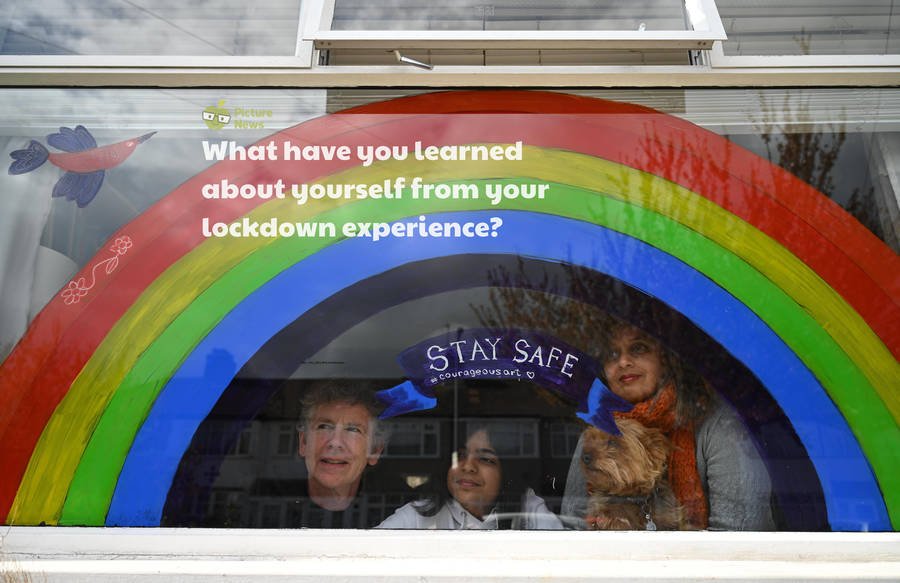 Picture News
Posted: Apr 6, 2020 by: admin on: Whole School Blog
Leave your comments here...
51 comments
Comments
Robert L Jun 4, 2020

I've learnt that being at home all the time and playing lots of computer games is actually boring.
Riley W Jun 4, 2020

I have learnt that its not as easy to do school work at home as it is in school, there is too many distractions. It's not the same
Charlie Cryer Jun 1, 2020

I'm not easyly fazed by sudden changes in situations.
Logan Cooper May 6, 2020

VE day was the end of the war. We celebrate it because people stopped fighting. It still means a lot to people because it means we don't have to worry about people getting our islands and countries.
Summer Ellison-Hesketh May 5, 2020

VE day means Victory in Europe, it is a public holiday because it marks the end of World War Two on 8th May 1945. This happened after Hitler committed suicide in April 1945 and Germany knew they could not win the war now. The surrendering of Germany ended six long years of homes being destroyed and people being killed. It was Winston Churchill who announced war had ended which saw people celebrate all over the country.
Robert L Apr 30, 2020

One person can make a big difference simply with a smile. Especially recently
Katelyn Hill Apr 30, 2020

I enjoy playing video games during lockdown but real life is more important such as spending time with family and my pets.
Charlie Cryer Apr 28, 2020

No because it's not realistic and is a form of entertainment.
Adam W Apr 28, 2020

I like video games but our real lives are more exciting and our family and friends are more important.
Logan C Apr 27, 2020

Video games that you can learn from, like driving games, building games and word searches are good for learning different things.