Year 2 to Year 3 Transition Page
Welcome year 2 pupils to what school is going to be like at St Thomas' when you start here in September. Things will be a little different but we know you will settle in here really well and enjoy meeting your new teachers and some new friends. We hope you like our videos below and some work that you can be getting started on...and there's lots of info on here for your parents too. Keep checking back for any updates. Take care and we will see you soon!!
And our year 6 pupils want to share this with you...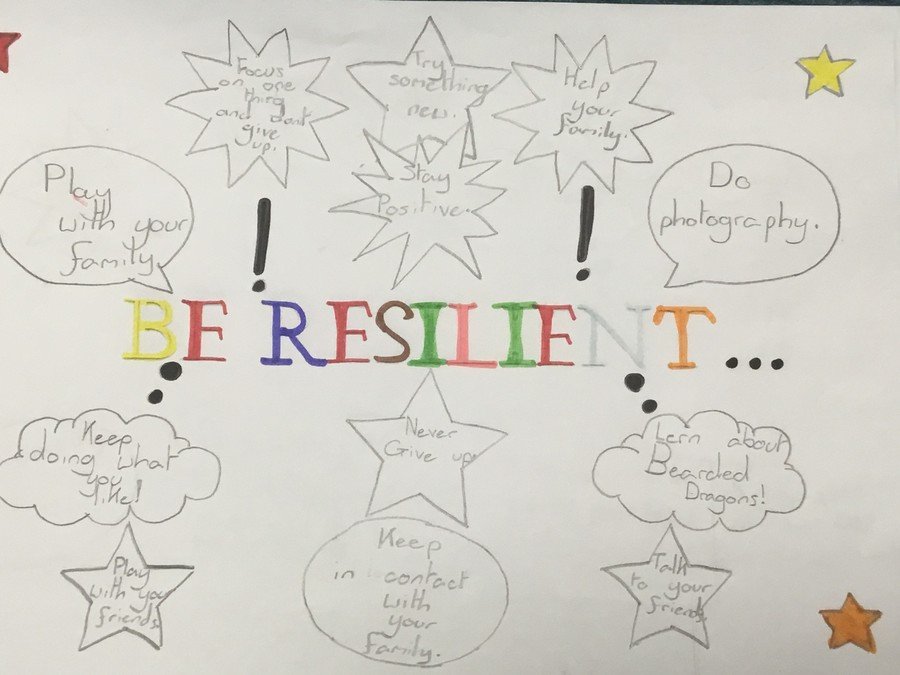 Parent Information
We know there will be lots of questions about what school may be like in September and although we are making lots of plans and putting lots of safety measures in place, nothing is yet certain as to how things will work. Please be assured that as soon as we have more information and guidance from the government, we will share our plans with you.
For now, we would kindly ask you to complete the online form below and submit your child's information and contact details to us as soon as possible. Firstly, could you read the Home School Agreement as you will be asked in the form to confirm that you agree to it.
We have also included links to other areas within our website to make it easy for you to see other important information. We have also included all the information you need to make arrangements for school uniform. All year 2 pupils will be given a free clip-on-tie and water bottle when they start school in September, so that is one less thing to worry about. We are also working very closely with your child's infant schools to make their transition as smooth as possible.
School Uniform
You can see the school uniform requirements here: School Uniform - what does my child need? (this will open in a new window)
Unfortunately, we cannot sell uniform in school at the moment but we have set up an on-line uniform shop with our supplier School Trends. There are no minimum order quantities and your uniform will be delivered directly to your chosen address. The cardigans, jumpers and polo shirts all have our logo embroidered on them as part of our uniform policy but you can also order plain items such as trousers, skirts and shirts. Please check their measurement guide before ordering.
Please click on the link below to take you to the St Thomas Uniform Shop:
https://www.schooltrends.co.uk/uniform/StThomasCEVCJuniorSchoolWF75BG
alternatively visit www.schooltrends.co.uk Simply go to the website address, then select 'Find My School' and follow the order instructions.
Other ordering information including sizes, delivery information and the returns procedure is also available online.
Please note: school ties are not available to purchase through the shop but we are setting up an online payment system that allows us to sell ties and water bottles (items that don't need to be returned) in school from September - so if you need a spare, you will be able to get one from school.
School Dinners
We are very pleased to offer school dinners that are made in our own school kitchen, provided by our catering company DOLCE. During your child's time at Infant school they would have received their dinners free of charge, regardless of your circumstances. Unfortunately, that is no longer the case as junior children are not entitled to Universal Free School Meals. However, if you feel that your child is entitled to FREE SCHOOL MEALS and have not previously applied to the Free School Meals team at Wakefield Council, it is really important that you apply now. You can do this by simply clicking on the link below and submitting their form to them. We kindly ask you to complete a form even if you know you're entitled but don't want the free meal as school receives additional funding for your child - this funding helps our school keep class sizes small, provide additional 1-1 learning and provide the essential resources that each child needs to learn effectively.
http://www.wakefield.gov.uk/schools-and-children/free-school-meals
Due to the current crisis, in September we will only be providing a grab bag (containing cold food) to free school meal children only.
If you do not qualify for free school meals, you will need to send your child to school with a packed lunch in a sensible packed lunch container (no carrier bags). This is to minimise any potential contamination issues and to meet health and safety criteria in the kitchen.
We are hoping this will not be for too long and that you will be able to have a school dinner very soon! Details of how you can login to the dinner service will be available soon.