Year 4.
This week Year 4 have been looking at different styles of art. This piece of work was inspired by the artist Andy Warhol. Who can you spot in our gallery? I think you will agree the results are just stunning! Well done Year 4.
Fantastic Featherstone - A History Walk with Ian Clayton
Have a look at the fantastic poetry Year 4 children have produced following Ian's workshop.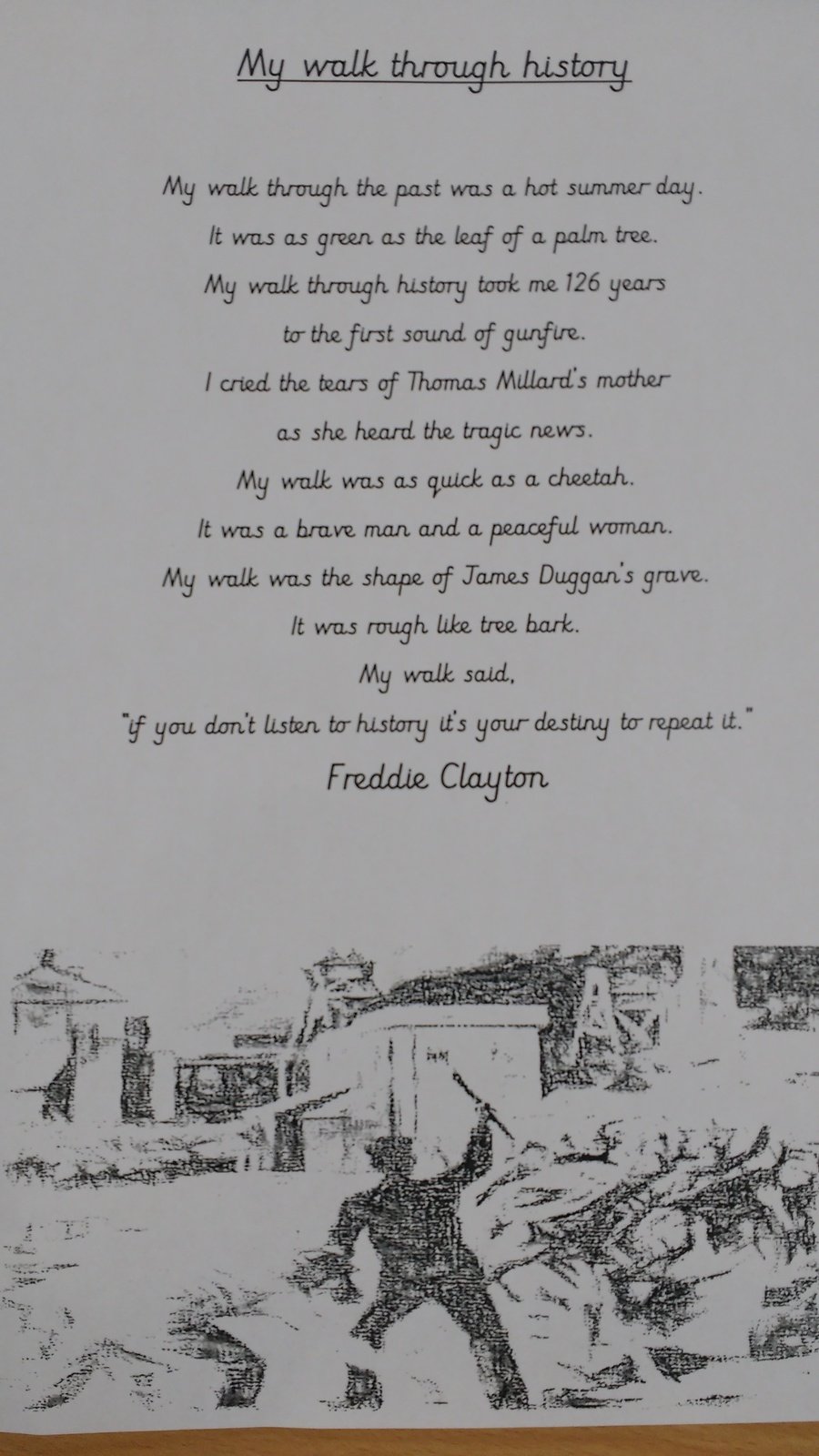 Today, Year 4 were taken on a fascinating journey into Featherstone's past with our very own local historian Ian Clayton. Starting off in the cemetery, we heard all about the fateful day in 1893 when the Redcoats fired on the people of Featherstone. James Gibbs and James Duggan sadly lost their lives that day.
How times have changed! Children heard the sad story of Thomas Millard who died at only 15 years old, when a stone fell on him whilst working down the pit. Amazingly we discovered our very own local connection to Thomas.
Year 4 excelled themselves this year with a real variety of costumes! Well done parents for coming up with such fabulous ideas. As well as enjoying lots of book-themed activities throughout the day, we thought about children in all parts of our world who do no have any books. Children then tried to decide which books they would choose to give to a child who did not have a book of their own.
This term our gardening club have taken over looking after our planters and tubs at the front of school. We will be growing our own flowers from seeds, so we can plant a range of different plants to help attract more insects and create a pleasant place for parents to sit.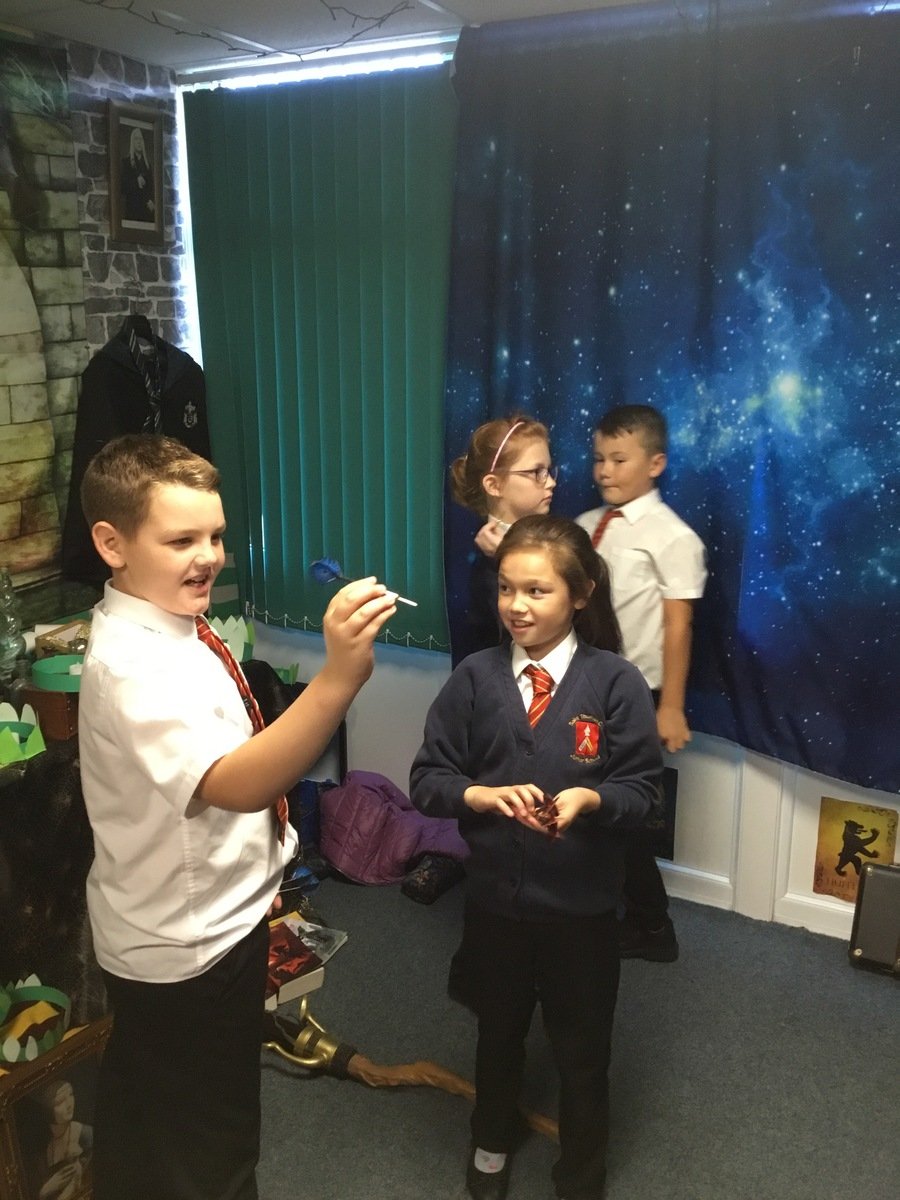 As if by magic, three dartboards have appeared in Mr Lowe's Hogwarts reading area. Pupils from Year 4 and Year 5 have joined the lunchtime darts clubs and are honing their skills for some upcoming competitions. Not only is darts a test of skill and nerve, it is also an enjoyable way to practise mental maths. Good arrows!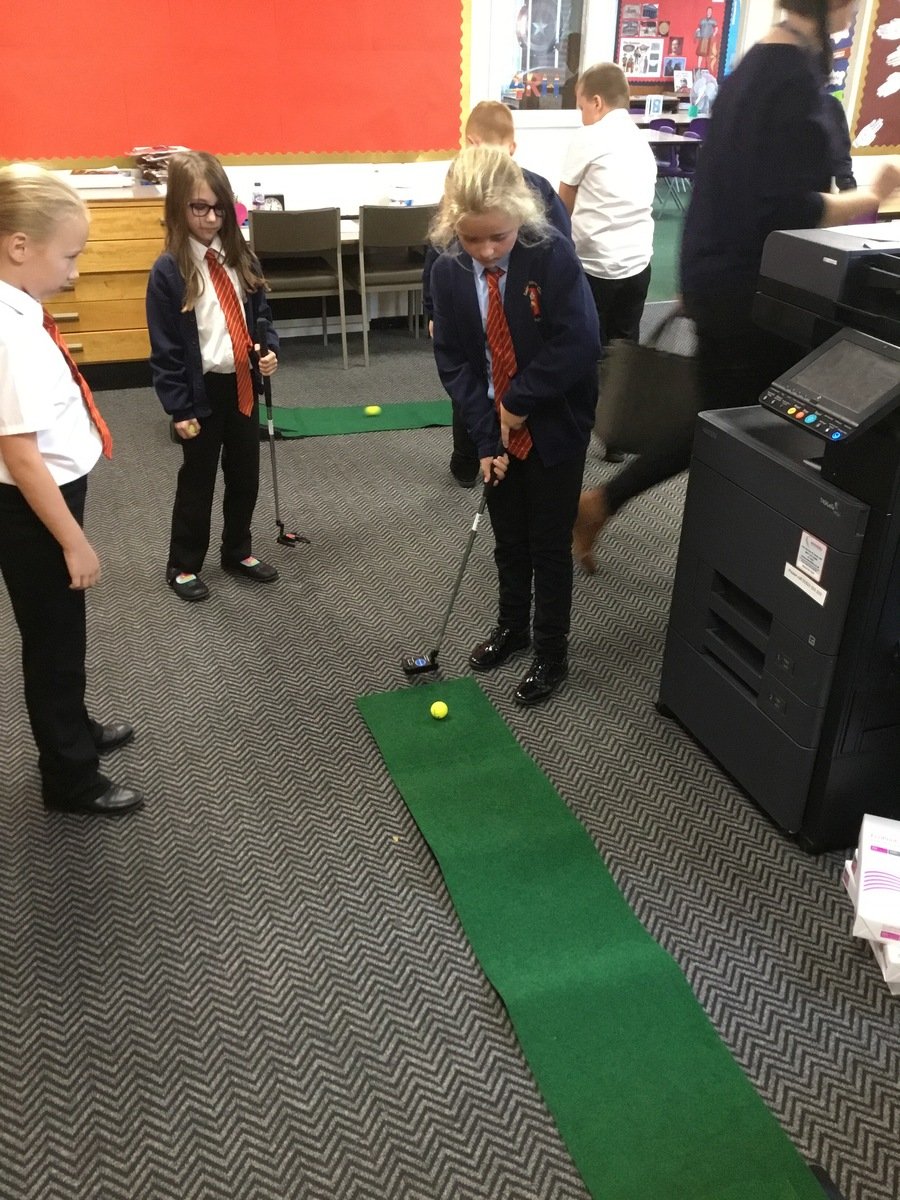 Pupils at St Thomas' have been enjoying the new golf putting mats and clubs that have been purchased with the Sport Premium grant. Year 4 have been practising hard ahead of the upcoming intra-school competition between Year 4 and Year 5. The lunchtime clubs are very popular with the boys and girls in Year 4, with a number of pupils having never played before. Even the teachers are enjoying taking part!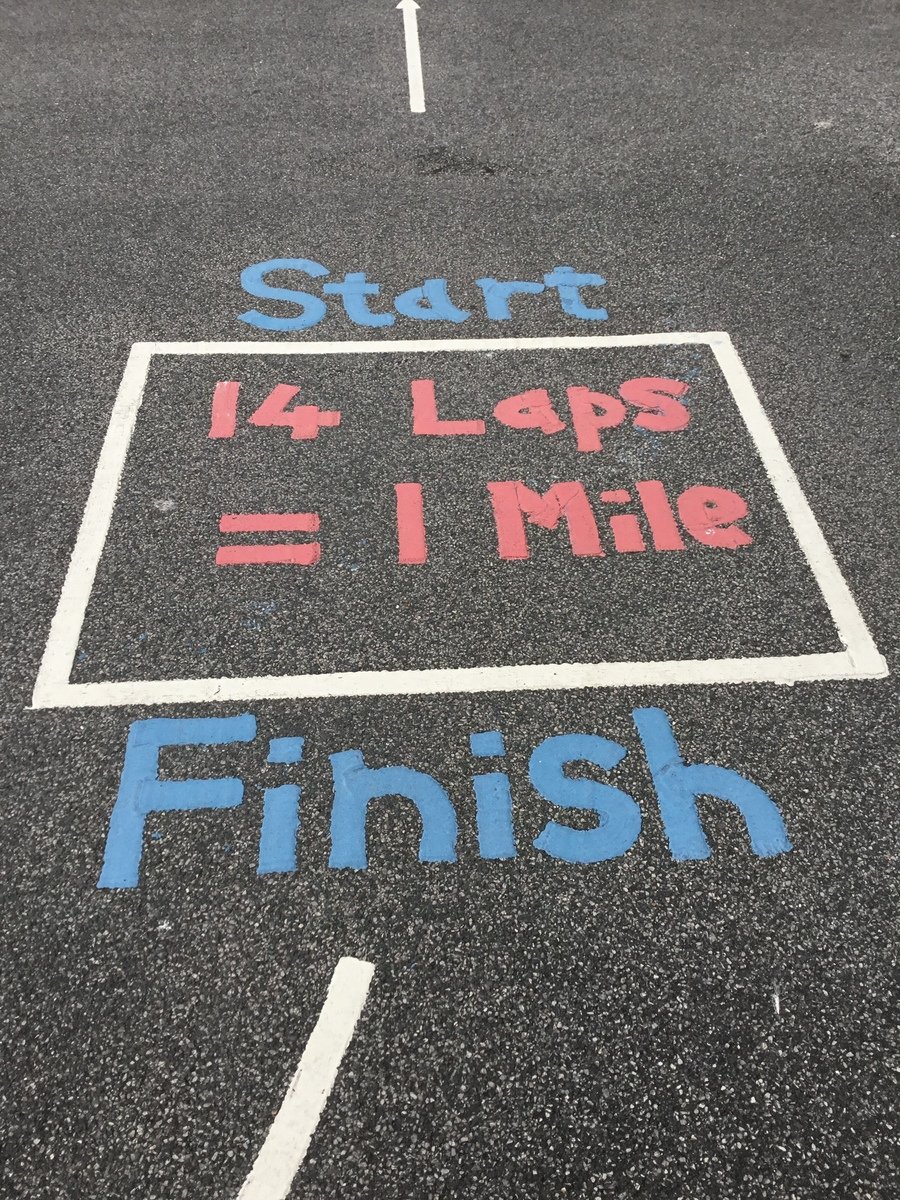 Year 4 have now commenced the Daily Mile, an initiative which encourages children to adopt a healthy lifestyle. By bringing their trainers into school everyday and participating in ten minutes of exercise every afternoon, the pupils are improving their fitness whilst setting themselves a target of improving the distance that they can cover each day. The pupils performed a bleep test at the beginning of term and will perform a second one at the end of term so that they can measure their improvement. Last year's Year 4 came third in the district for the Daily Mile so we are aiming to do even better this year!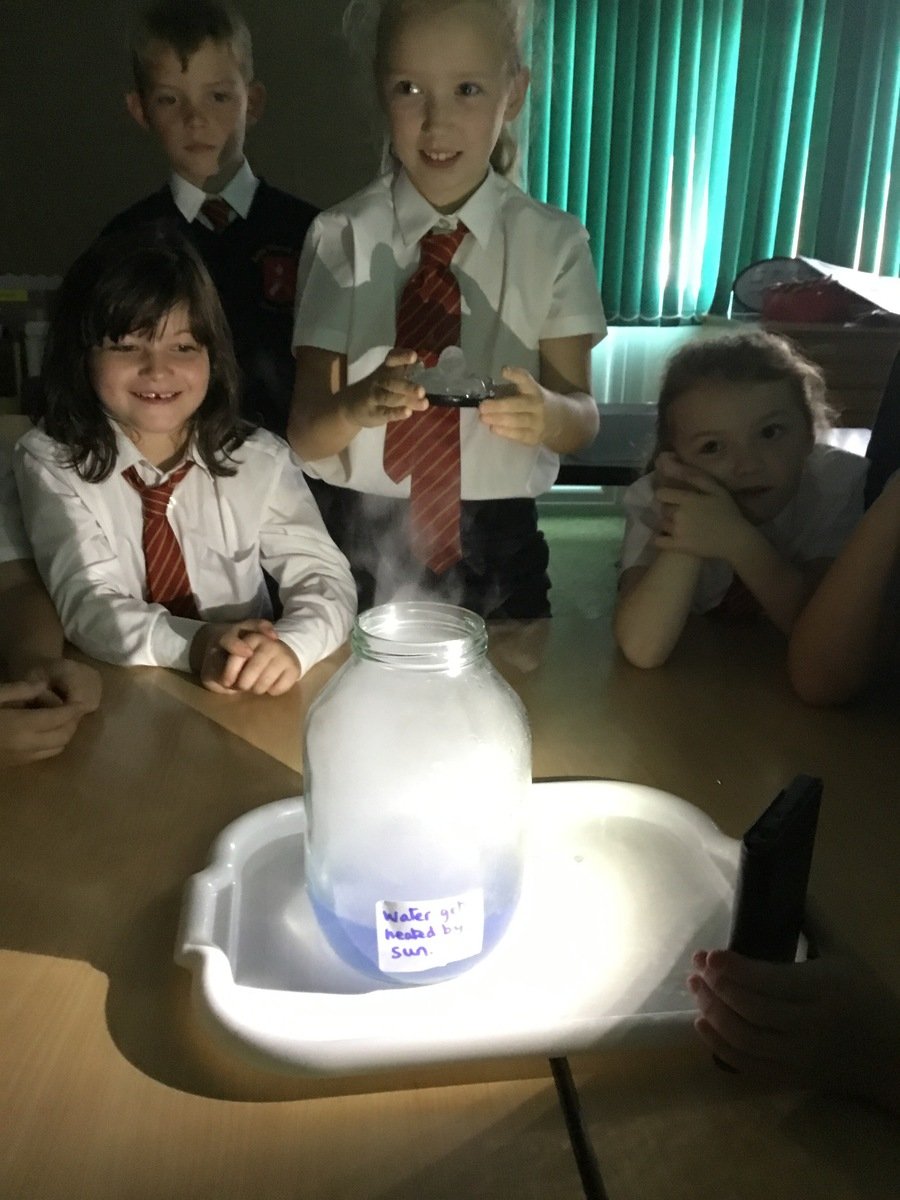 As part of an investigation into the water cycle, Year 4 pupils have been creating their own clouds in jars using hot water, ice and hair spray. We simulated the sea being heated by the sun by placing hot water in a glass jar; the evaporated water vapour would rise to the top of the jar and be cooled down again when it came into contact with the ice-cold lid (representing the colder air as the water rises). This would cause the water vapour to condense again into water droplets. The hair spray was added to make it easier to spot the water vapour. The pupils loved the experiment and enjoyed releasing the cloud into the classroom!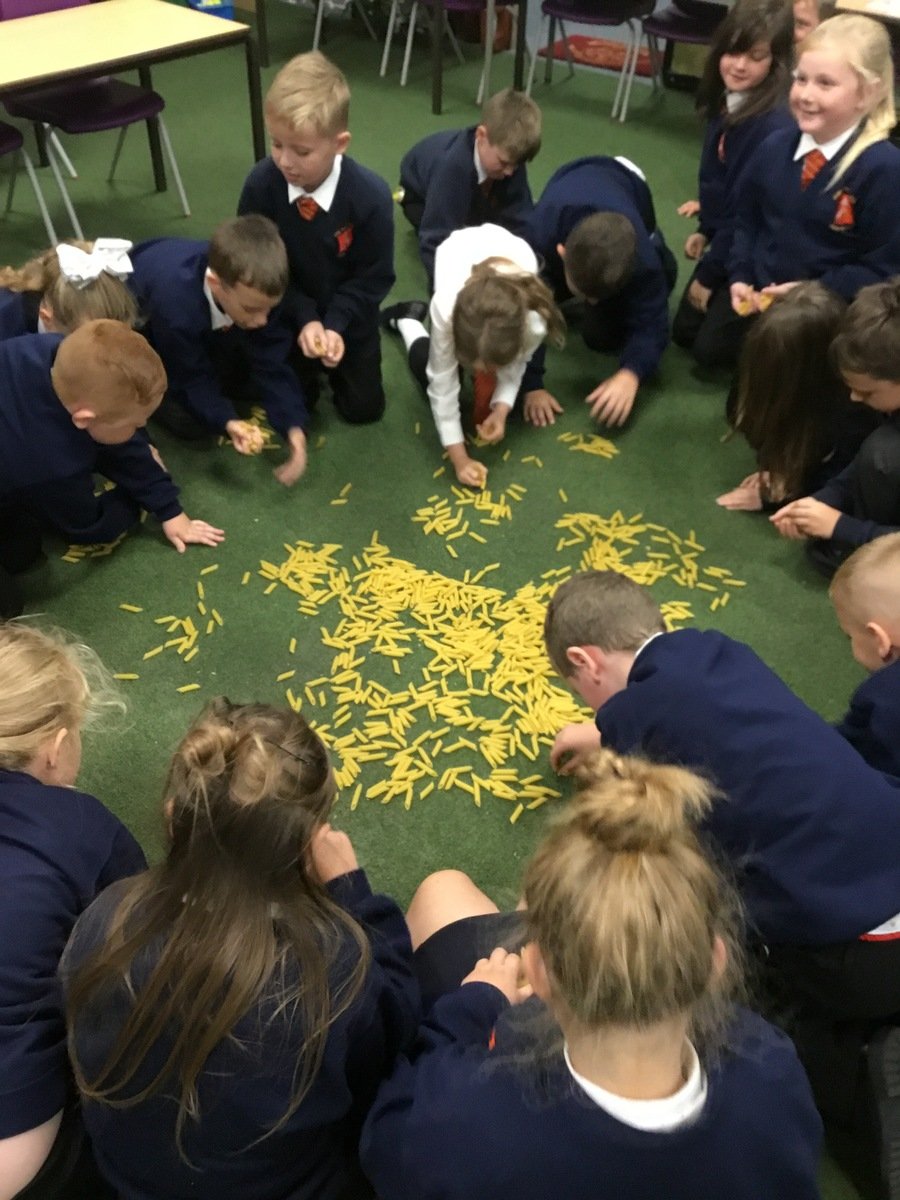 Pupils in Year 4 were perplexed when their teachers opened bags of pasta into the middle of the classroom floors and told them to count all the pieces! After trying a few different strategies, the children discovered that the task was an investigation into why our 'base 10' number system uses place value. By adopting the base 10 method into their counting strategy, the pupils could easily stop their counting at any point and determine how much pasta there was.
Times Tables Rock Stars Challenge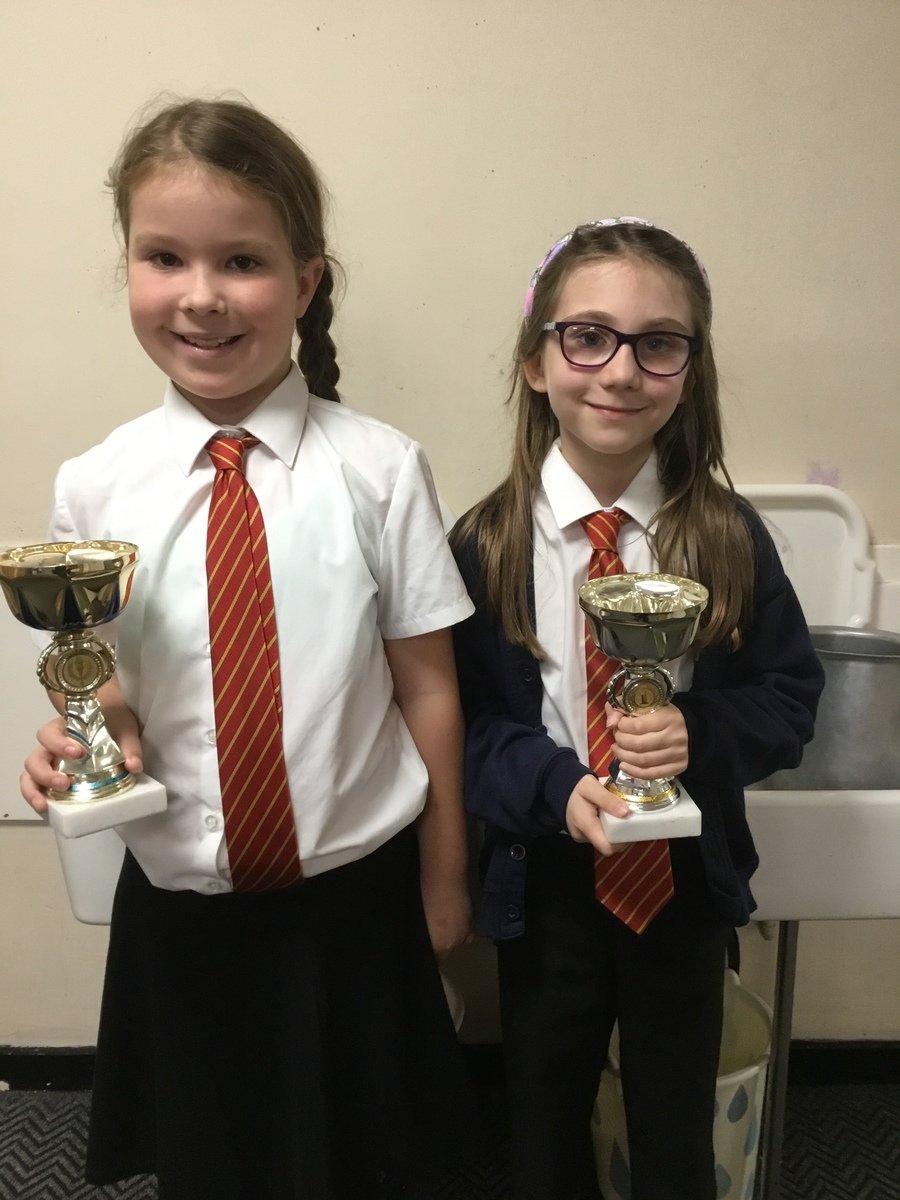 Congratulations to Laila and Imogen for becoming the first Times Tables champions this year!
Every Monday, Wednesday and Thursday sees Year 4 practising their times tables knowledge against the clock. Pupils have three minutes to answer as many times tables questions as possible whilst listening to some of the greatest rock anthems known to mankind. For an added challenge, some pupils have to answer questions which test their knowledge of their inverse times tables (i.e. division questions), or even a mixture of both multiplication and division!
Welcome to Year 4!
Welcome to our new Year 4 pupils! The staff are really looking forward to learning with you this coming year; we have got some exciting topics and activities planned! Our first topic is 'Romans' and will see us investigating famous events, landmarks and people. It is a great topic to start with as it links to many of our other subjects such as Maths, Literacy, Art, Geography, Languages, R.E., Science and, of course, History!
Below are the Medium Term Plan (what we will be studying during the Autumn term) and the Long Term Plan (an overview of all the learning that will take place during Year 4).