Year 6
If you would like to register your interest for your year 6 child to return to school BEFORE September, please click on the link below:
https://forms.office.com/Pages/ResponsePage.aspx?id=nFGJZ8wB30yvh_MTt4M72Wdv1YuHst9Lt_tZXJkdMThUM1RKVVhCVVRQQ1lWUVIxWVczVEJKVzAwMC4u
We are currently running groups for two days a week that are full. If you wish your child to be added to a waiting list we will be in touch when another 'bubble' can be created.
If you feel that your child requires a more personalised curriculum, please see the SEND page where there are some activities to complete - click here to go there!
Please continue to complete study guides sent home. Check the links and challenges posted for writing, maths and reading. Stay positive and stay safe!
Please send any completed work via email to: yr6@stthomasfeatherstone.co.uk (If it is for a specific teacher please put their name in the subject line)
It's been good to see those of you who have returned to school over the past few weeks in your bubbles. The videos below tell some of your memories of your time at St Thomas.
For those of you not in school there are plenty of pieces of work and links below for you to tackle. Two excellent sites available are www.bbc.co.uk/bitesize (BBC Revisewise) and www.thenational.academy/ (Oak National Academy)
You can email any completed work to the email address above.
Year 6
Leavers Hoodies have arrived.
You can collect them from school on Tuesday 14th July between 10:30 and 11:30.
We will give you these and a few other goodies on the school field.
DO NOT ENTER SCHOOL – JUST MEET US ON THE SCHOOL FIELD. PLEASE NOTE THERE WILL BE NO TOILETS AVAILABLE FOR YOU.
When you arrive we have to ensure you are 2m apart from each other so it is an idea to bring a towel to sit on in case the field is wet! WE ALSO RECOMMEND THAT YOU WEAR A FACE MASK.
You need to bring any reading books or any study books that you have at home and we'll swap them for your hoodie! You should also bring a carrier bag to carry your things home.
Due to social distancing measures no parents will be allowed to come onto the school grounds with you.
We look forward to seeing you.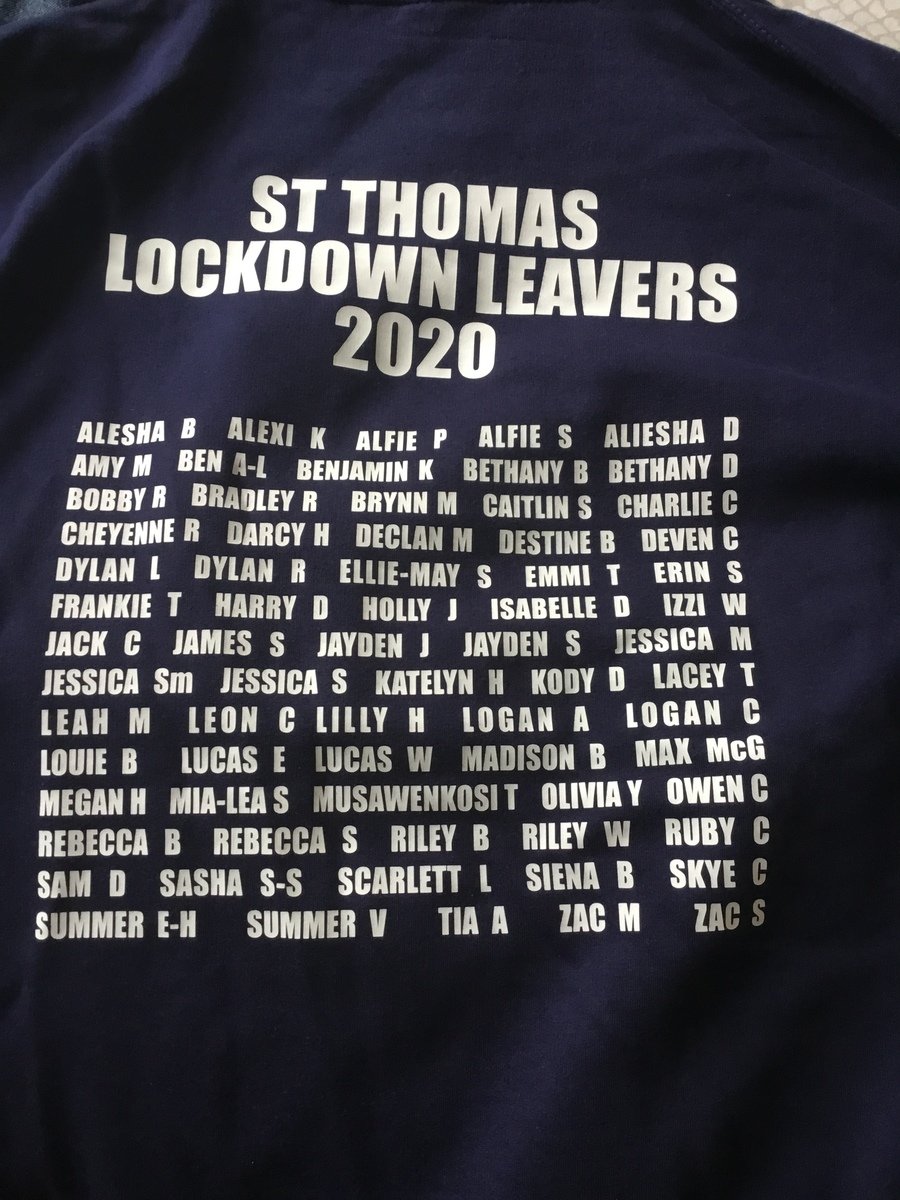 July 2020
English - Writing
BAKED BEANS
Do you like baked beans? Whether you do or you do not that doesn't matter but there's a great short movie about a young man called Geoff who does and how it changes his life. Watch the video by clicking on the link below and choose from some of the ideas below for what to write.
Geoff Baked Beans Video - CLICK HERE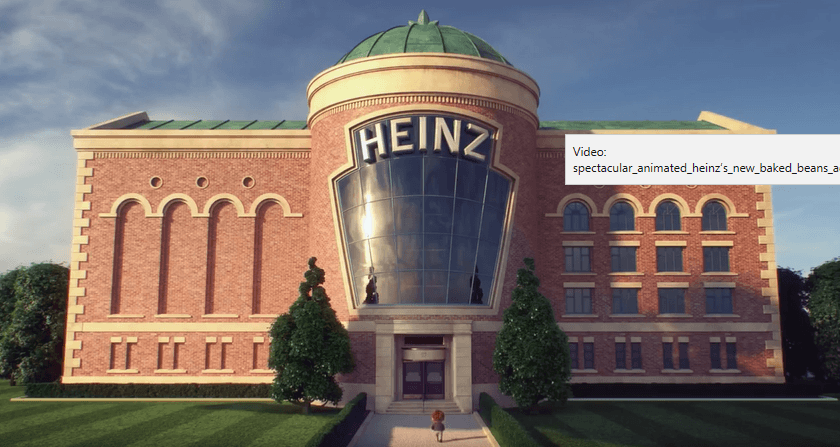 Write Geoff's biography
Retell Geoff's story
Write journal entries in the role of Geoff
Write dialogue between Geoff and his wife
Create advertising jingles for the new Bean range
Design, explain and advertise a new 'bean can size' or bean invention
Create advertising for beans or other food products
(Previous week) Story writing time. Below are a list of story starters. Choose one and write a story based around it.
Choose a different one to use this week and remember to email it to the email address above. You don't need to type it - a photo of your handwritten story would be fine if that's easier.
Well done to the one young man who emailed his last week!
Can you use paragraphs, similes and metaphors? You can write or type your story and use illustrations if you wish. When complete email them to your teacher so they can read them.
I didn't mean to squash her.
The air turned black all around me.
Icy fingers gripped my arm in the darkness.
Wandering through the graveyard it felt like something was watching me.
The eyes in the painting follow him down the corridor.
A shrill cry echoed in the mist
Icy wind slashed at his face and the rain danced its evil dance upon his head as he tried to get his bearings on the isolated beach.
Footsteps slowly creaked on every step of the stairs. The bedroom door handle turned slowly. The clock stopped... 74 minutes past 18...it was time to get up.
The car screamed to a halt, four men wearing masks jumped out and ran into the nearest building, I looked around. The street was deserted except for me.
Everything stopped, people were stood like statues all around me, people in cars, men on bicycles, babies in prams all lifeless, frozen in time.
I had never seen a ghost. But like they say, there is a first time for everything.
He opened the safe and it had gone. No one had the code, who could have opened it?
Grey and foreboding, the castle stood atop the hill looking down across the small town, in the topmost window of the highest tower stood a small boy called...
Is this heaven? What happened to me?
Challenge
How many different words can you make out of Featherstone?
Example - feather
How many different words can you make out of chocolate?
Example - late
Can you find at least 15 or more from each word?
Maths
Multiplication Square Jigsaw - How well do you know your multiplication tables?
Mystery Matrix - Further multiplication challenges
Dominoes Challenge - Do you have any dominoes at home? The link below is a really fun challenge for you to try.
Triangle Transformation - try the link below and see if you can find a solution.
Further worksheets and some arithmetic assessments below for you to tackle. How much can you remember from before lockdown?
(Answers to check at the end - any queries or questions or even just your score can be sent to the year 6 email address above.)
If you have lost your times table rockstars login please email Mr Bland and he will forward the details.
Photography Competition Version 1+2 Winners!
Congratulations to our two winners now. The winning entries can be seen below: 'Sunshine through the trees' and 'Dog with stick'.
The two themes so far have been 'What makes you happy' and 'Weather.'
Photography Competition Version 3
Only one entry was sent in this week so the image sent has been added below.
PREVIOUS PHOTO ENTRIES - WELL DONE FOR YOUR HARD WORK!
History (w/b 22nd June) - Football and Rugby Challenge
Football - Can you find out all the winners of the Football League (Division 1) before the Premier League?
Bonus Challenge - Who is the current top goalscorer in the entire history or the Football League and how many goals has he scored?
Rugby - How many times have Featherstone won the challenge cup and in which years?
(Previous weeks) - Kings and Queens Challenge
Can you find a list of all the Kings and Queens of England since William the Conqueror?
Your challenge is to remember them all and put them to a song or chant. There's a link for a song below:
Geography
(w/b 15th June) A-Z Challenge
Can you name a place, country, city or river using each letter of the alphabet?
A - Argentina
B - Blackpool
(You are not allowed to use the above examples).
(w/b 8th June) ROADMAP CHALLENGE
Look at all the names of the roads below - your mission is to find out which places are at each end of the road.
M62

M1

A1

A64

M6

M25

M4

M5

M40

A66
Some Previous weeks' work
Maths
Daily maths activities are now available on the BBC website. Click the link below for a variety of challenges.
https://www.bbc.co.uk/bitesize/dailylessons
Choose addition from the link below and a level your child finds appropriate. Set a time and have a go at working out the answers mentally each day.
https://www.topmarks.co.uk/maths-games/daily10
Below are some ratio and proportion problems. There's a PowerPoint that explains how it works if you have forgotten. There are three levels (1 star, 2 star or 3 star - 3 is the hardest.) The answers are at the end for you to check.
Do you like spending money? Working with budgets challenge (below) - there are three levels (1 star, 2 star or 3 star - 3 is the hardest.) The answers are at the end for you to check.
Reading
Choose some of the following comprehension tasks. There are some new ones today ranging from asking questions about Stormzy to William Shakespeare to the Last Supper. Once again there are three levels of challenge (3 stars being the hardest!) More will be added to this as time goes on.
The answers to the motorbike comprehension have now been added as promised.
| Name | |
| --- | --- |
| Stormzy Differentiated Reading Comprehension Activity.pdf | Download |
| Easter Differentiated Reading Comprehension Activity.pdf | Download |
| The Last Supper Differentiated Reading Comprehension Activity.pdf | Download |
| The Queens Birthdays Differentiated Reading Comprehension Activity.pdf | Download |
| Earth Day Differentiated Reading Comprehension Activity.pdf | Download |
| William Shakespeare Differentiated Reading Comprehension Activity.pdf | Download |
| Motorbikes-reading-comp with answers.docx | Download |
| Motorbikes-reading-comp.docx | Download |
| SHARK-ATTACK.docx | Download |
| Football - Questions.docx | Download |
This is Simon Morin he is a French/Canadian musician who appeared on the Canadian version of The Voice - listen to his personal message to children of year 6...
Residential to Robinwood - Cross Lanes, Wrexham
Over 50 of us had a fantastic time attending the residential last year. Activities ranged from Zip Wire, Giant Swing, Archery, Canoeing and the Piranha Pool to name but a few. The photos beneath show the fun we had! Many thanks to all the staff who attended the residential.