Coronavirus Update Page
This page will be updated with any school closure information/ updates relating to Covid-19.
Changes to the self-isolation period for those who test positive for COVID-19
From Monday 17 January, people who are self-isolating with COVID-19 will have the option to reduce their isolation period after 5 full days if they test negative with a lateral flow device (LFD) test on both day 5 and day 6 and they do not have a temperature. For example, if they test negative on the morning of day 5 and the morning of day 6, they can return to their education or childcare setting immediately on day 6.
The first test must be taken no earlier than day 5 of the self-isolation period, and the second must be taken the following day. All test results should be reported to NHS Test and Trace.
If the result of either of their tests is positive, they should continue to self-isolate until they get negative results from two LFD tests on consecutive days or until they have completed 10 full days of self-isolation, whichever is earliest.
Anyone who is unable to take LFD tests or anyone who continues to have a temperature will need to complete the full 10 day period of self-isolation.
If your child is isolating due to a family member testing positive, these new rules apply. Thank you.
If your child is absent from school with COVID symptoms and/or you are awaiting test results but would like some work for your child to do while at home, please follow the link below to the Oak National Academy where there are online lessons your child can participate in https://classroom.thenational.academy/subjects-by-key-stage/key-stage-2.
Detailed instructions of how to access work from The Oak National Academy can be found below along with details of our Curriculum Recovery and Remote Learning Plan.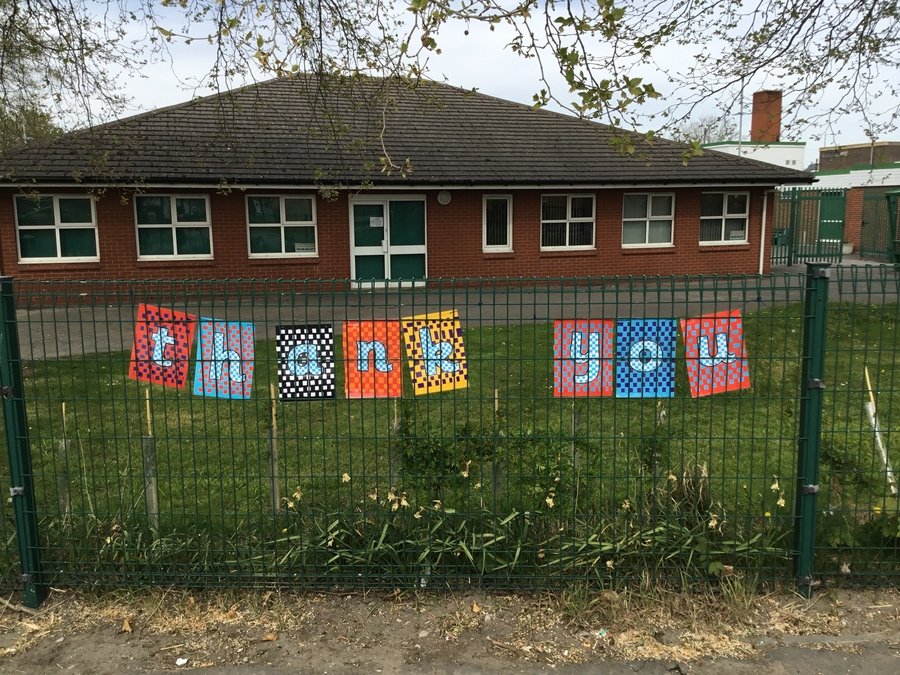 The children of our key workers have paper weaved their message...thank you Key Workers!!!!